How can Tally help your business grow, faster?
Tally.ERP 9 is a complete business management software that enables you to manage all aspects of your business such as accounting, inventory, taxation, payroll and much more. With everything taken care of, you now have time to focus on the most important goal - to grow your business, faster!1.Accounting & Finance 2. Inventory Management 3. Sales Management 4. Purchase Management 5. Manufacturing & Job Work 6. Tally Banking 7. Payroll Management
Tally Software Services
Tally Software Services (TSS) is a software subscription for a collection of services which add great value to your Tally.ERP 9 by giving you additional features. Connectivity driven functionalities such as continuous upgrades & updates, central consolidation of branch data, instant support from within your Tally.ERP 9 and much more, enhance your business performance by leaps and bounds.TSS ensures that your business will always remain up-to-date with the latest developments in technology. Moreover, you have complete visibility over your business (across branches) even while you are on the move. TSS helps you stay connected with your business, customers, banks and other business stakeholders in an efficient manner.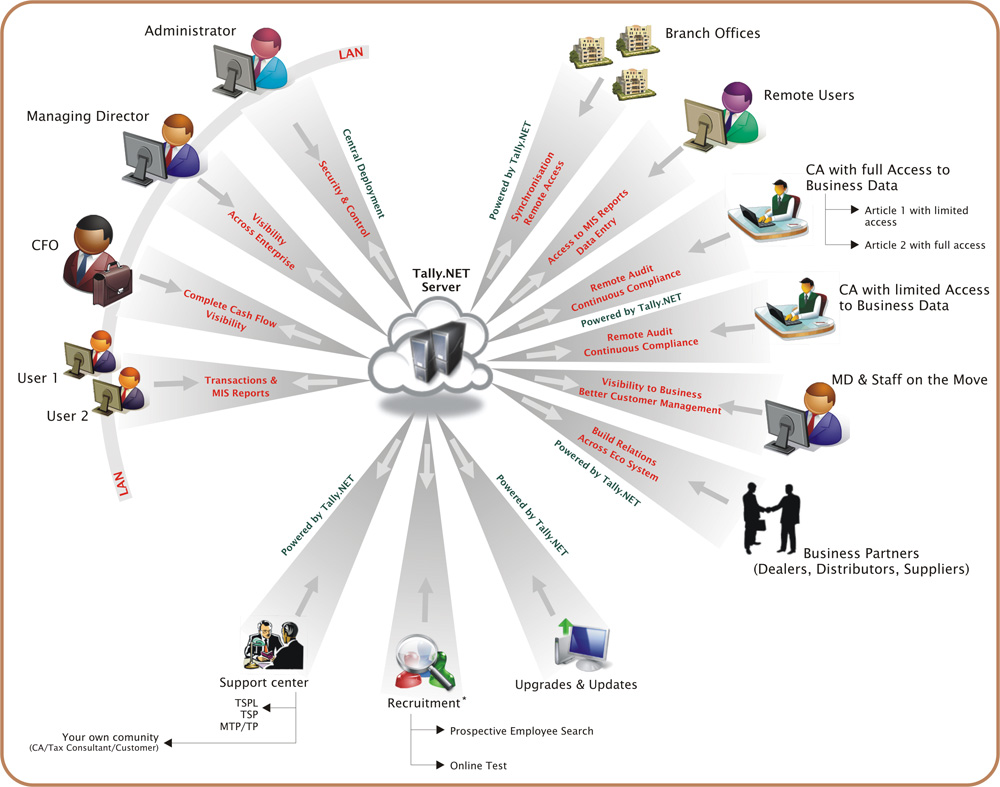 Gloocash Software
GlooCash is personal and small-business financial-accounting software, freely licensed under the Gloo GPL and available for GNU/Linux, BSD, Solaris, Mac OS X and Microsoft Windows.Designed to be easy to use, yet powerful and flexible, GlooCash allows you to track bank accounts, stocks, income and expenses. As quick and intuitive to use as a checkbook register, it is based on professional accounting principles to ensure balanced books and accurate reports.
Quickaccount
Your complete financial solution
Do more than budget—create a plan to reduce debt, or maximize your investments
256-bit encryption security
Quicken securely transmits your data with robust encryption
Get instant access anywhere
Manage your money whenever, wherever with our mobile app